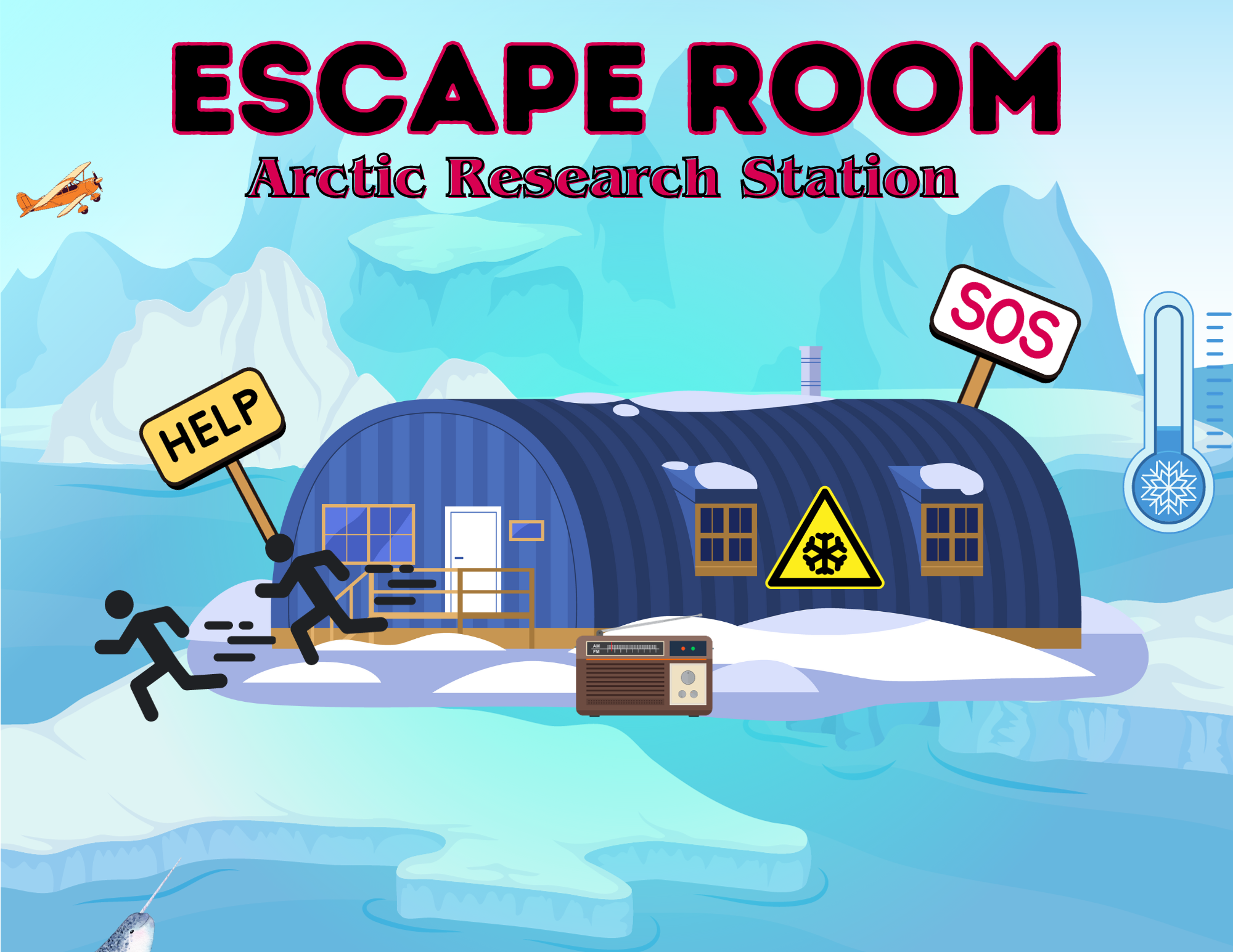 Welcome to the chilling setting of the Arctic Research Escape Room—a subzero adventure amidst a snow-blanketed, isolated research base. Your team of intrepid researchers finds themselves inadvertently trapped within the frigid confines of this base, just as an impending ice storm looms on the horizon. The only hope for escape lies in signaling an incoming airplane scheduled to refuel in a mere 45 minutes. To accomplish this, you must find  radio, the solitary means of establishing contact with the plane. The pressure intensifies as the clock ticks away, with failure to escape condemning you to the merciless embrace of the Arctic tundra's icy clutches. Sharpen your wits, unravel puzzles, and work together in this heart-pounding race against time to secure your survival in this frozen labyrinth.
This escape room is best for those 8 and up, or kids and parents together. Groups of no more than 6. If a time slot if full, please check for other available times before adding your name to the waitlist. 
More slots may become available with enough interest. A call to confirm your time slot will be made 1 day prior to the event.